As a company, we like to take this time of year to stop and look back at the year that we've had. What are we grateful for? What did we get right? Where can we improve? How did it all shake out and are we living up to the goals that we set for the type of company that we want to be? It's usually during this time of year that we learn a little bit more about what makes us great and where we can improve. At Clarity, we had a great year of growth and learning. We introduced new products and services across many of the different industries that we serve and we further cemented our place as one of the best know teams of Legionella experts in the United States.
As a company, we have been very fortunate. We continue to attract very talented and dedicated team members that are passionate about the work they do. Without sounding too cliché, we do believe that our people are our greatest asset, and we are reminded almost daily about how lucky we are to work side-by-side with people that are gifted with such dogged perseverance and resolute tenacity. Our customers very rarely hear the words "I can't do that." And they often hear "we will find a way."
The people that read our water treatment articles may or may not realize that the home office of Clarity is based in the greatest city in the world – New York City – and water treatment companies that do business in this great city have had a very interesting and challenging past two and a half years. During this time, New York City and New York State have become the epicenter for sweeping water management reform due to extensive legislation that was passed after a horrible legionella outbreak in the South Bronx during the Summer of 2015. Immediately following this tragic event that sickened 133 and took the lives of 16 people, the City passed comprehensive laws intended to keep the public safe, but that are very challenging for many smaller buildings to implement.
With a cooling tower services team that is second to none, we knew that we were in a unique position to assist the Class B and C buildings, the apartment buildings, the bodegas, corner stores and small restaurants in New York City; and over the past two and half years, our staff has figured out ways to continuously support our city's compliance initiatives and help our customers navigate through the complex obligations in cooling tower water treatment that they are now responsible for under the new legionella laws. What we have learned is that many of the biggest water treatment companies have not been entirely prepared to deal with the onslaught of the physical requirements needed to fully support the new laws in the city and this has created many opportunities for our team to help more cooling tower owners throughout New York.
So, to our customers, we wanted to take a moment and share with you how much we value our partnership. It means the world that you have continued to trust and rely on us throughout the past 16 years and we are confident that our business would not be the same with your presence. New York City is our home, and like Mr. Frank Sinatra said, "If I can make it there, I'll make it anywhere;" so for the upcoming year, we are committed to providing even more innovative ways to support our clients in staying compliant with the New York Legionella Laws while keeping their overall operating costs down.
Spoiler alert! Stay tuned for a new way to virtually eliminate having to physically test your water three times a week! Our soon-to-be released Cooling Tower Monitoring & Control Systems are a family of self-diagnosing, automated control panels that are capable of real time remote monitoring and control for cooling towers, as well as chlorine dioxide, process and waste water applications! NYC Legionella Compliance is about to get a lot easier! (Ok, so maybe that was a bit of a shameless plug… but after all the concerns and complaints that we have heard while the cooling tower legislation has been adopted; boy, am I really excited to introduce these babies to our NY clients!)
As we leave 2017 behind us, we want to wish you a very Merry Christmas and Happy Holidays - we hope the new year brings you great joy and prosperity. As always, thank you for reading.
Sincerely,
Greg Frazier and All of Us at Clarity Water Technologies
WANT TO KNOW MORE ABOUT THE NY COOLING TOWER VIOLATIONS?
Click the button below to download our FREE eBook today:
ABOUT CLARITY WATER TECHNOLOGIES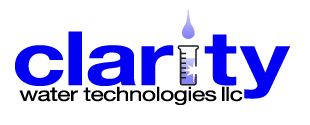 Clarity Water Technologies is known throughout the east coast as an innovative industrial/commercial water treatment company and the innovators of 360 Degree Legionella Management Service. To put it simply: We make commercial HVAC and industrial process machinery last longer and run more efficiently, with less fuel and less downtime, by chemically treating the water that runs through it. Typical systems that we treat include steam boilers, chillers and cooling towers; however, we also offer advanced wastewater, glycol services, odor control and fuel treatment services. We are one of Northeast's most trusted Legionella remediation companies and are widely accepted as one of the best consulting firms to establish best practices for the implementation of ASHRAE Standard 188 - Legionellosis: Risk Management for Building Water Systems.
As water treatment experts, we know that chemical treatment is only part of what makes a mechanical system operate at peak performance. The other part of the equation is proper physical cleaning and maintenance. Today, Clarity offers one of the most reliable and effective HVAC cleaning services available throughout NY, NJ, CT, DE and PA. Clarity is a NADCA Certified HVAC Cleaning Service Company. Over and above physical equipment cleaning services, our team also offers iron removal, on-line cleanings, chlorine dioxide disinfection, Legionella remediation and the installation of the EcoSAFE Solid Feed System—one of the most advanced water treatment systems for Cooling Towers in the world! Call us today for a free estimate on your next project or click the link above for more information.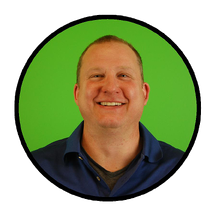 New York City Water Treatment Consultant, Greg Frazier is an expert in Industrial Water Treatment and is currently the Managing Partner of Clarity Water Technologies, one of the best Water Treatment and HVAC Cleaning Companies in the North Atlantic Region of United States. Mr. Frazier has over 19 years of Industrial Water Treatment experience and holds a degree in Chemical Engineering from the University of Tennessee. Clarity Water Technologies specializes in comprehensive water treatment services. Clarity's service goes far beyond administering Cooling Tower Water Treatment chemicals - it also includes Cooling Tower Maintenance and HVAC Cleaning Services.