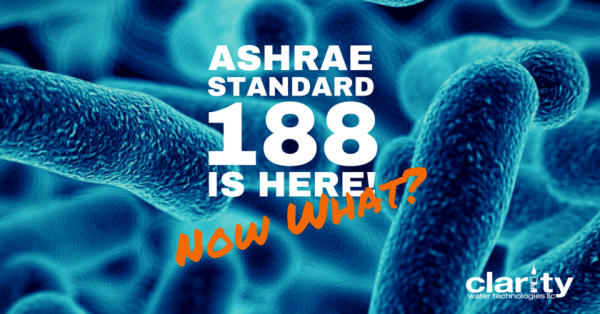 It's official! ANSI/ASHRAE Standard 188-2015 is finally here! Many industry professionals in the property management, facilities management, healthcare, senior care and building operations industries have been waiting a long time for the release of ASHRAE Standard 188 and we can all finally download our copies today! Publication of Standard 188 coincides with ASHRAE's Annual Conference taking place in Atlanta GA from June 27-July 1, 2015.
What is ANSI/ASHRAE?
The American Society of Heating, Refrigerating and Air-Conditioning Engineers (ASHRAE) was formed in 1959 by the merger of American Society of Heating and Air-Conditioning Engineers (ASHAE) founded in 1894 and The American Society of Refrigerating Engineers (ASRE) founded in 1904. ASHRAE develops standards for both its members and others professionally concerned with refrigeration processes and the design and maintenance of indoor environments. ASHRAE is accredited by the American National Standards Institute (ANSI).
ASHRAE is globally recognized as providing technical information, educational information, and opportunities for professional growth in the arts and sciences of heating, ventilating, air conditioning and refrigerating.
What is ANSI/ASHRAE Standard 188-2015?
The full title of this latest ASHRAE Standard is ANSI/ASHRAE Standard 188-2015, Legionellosis: Risk Management for Building Water Systems and it is intended for use by owners and managers of "human-occupied" buildings (yes, that's pretty much EVERY building) and for those involved in the design, construction, installation, commissioning, operation, maintenance and service of centralized building water systems and components. Standard 188 establishes the minimum legionellosis risk management requirements for building water systems.
In a nutshell, Standard 188's purpose is to make all building water systems safe from potentially hazardous biological contamination. Among the worst and most common waterborne pathogens that a system can have is legionella. Legionella is the cause of Legionnaires' Disease, a very serious form of pneumonia that can cause death in 5% to 30% of cases. Legionnaires' Disease is especially dangerous to the very young, the elderly and anyone that is somehow immunocompromised.
What does it mean to building owners or operators?
Even though Legionella has been studied extensively over the past 39 years since the outbreak at an American Legion Convention in Philadelphia in 1976 that led to its discovery, and even though evidence-based, preventive measures have been exhaustively researched and discussed throughout the water treatment and facilities management industries, many building operators are still relatively unaware of the seriousness of contamination, or the preventive measures needed to avoid it.
ANSI/ASHRAE Standard 188 changes that. Now that it has been officially released, Standard 188 will affect the way water systems are managed in hundreds of thousands of buildings throughout the United States.
Matthew R. Freije is founder and president of HC Info, a San Diego-based company that provides consulting services related to Legionella. In an article published in The Synergist, the magazine of the American Industrial Hygiene Association in October of 2012, Freije wrote "If government and industry guidelines outlining Legionella control measures in building water systems already exist, what makes ASHRAE 188 such a big deal? First, ASHRAE 188 will carry more weight than a guideline and will be written to become a regulation-ready ANSI standard. Second, the 188 draft is the first Legionella document in the U.S. to have such broad support among government agencies, industry groups, and Legionella experts."
Now that Standard 188 has been ratified, it will undoubtedly be considered to be a regulation-ready ANSI standard as Freije predicted. That means that, eventually, local and city regulations will make the Standard a requirement.
Even if Standard 188 is not immediately adopted by local governing bodies as regulation, there is still very good reason for every building owner and operator to follow its requirements. For one, it is common sense approach to avoiding the possibilities of legionella related issues. Second, now that there is a bonafide, published Standard, it makes it much harder for a property owner/operator to claim ignorance in the event of an outbreak.
Knowing how our legal system operates, it would be far more prudent for an owner/operator to spend the time, effort and money to properly implement Standard 188 than it would be to defend themselves against a possible lawsuit from a legionella related incident.
What are the major bullet points of ASHRAE Standard 188?
According to a recent press release by ASHRAE's Public Relations department dated June 26th, 2015, specific requirements in the standard include:
Minimum Legionellosis risk management requirements for buildings and their associated potable and non-potable water systems.
Establishment by building owners of a Program Team and (in turn) a Water Management Program for which they are responsible in order to comply with the standard.
Provision of specific and detailed requirements for what Legionellosis control strategies must accomplish and how they are to be documented – but, does not provide (or place restrictions on) what specific strategies are to be used or applied.
In general, ASHRAE Standard 188 helps establish a system of analysis for building water systems, control measures, monitoring and corrective actions, and accountability as it relates to keeping water systems free from contamination.
How do I download a copy of ANSI/ASHRAE Standard 188-2015?
The price of a PDF version of ANSI/ASHRAE Standard 188-2015, Legionellosis: Risk Management for Building Water Systems, is $58. It is $48 for ASHRAE members. Get your copy of ANSI/ASHRAE Standard 188-2015 by visiting www.ashrae.org/bookstore or www.techstreet.com/ashrae/products/1897561 or call the ASHRAE Customer Contact Center at 800-527-4723 (United States and Canada) or 404-636-8400 (worldwide) or fax 678-539-2129.
How do I implement ANSI/ASHRAE Standard 188-2015 at my facility?
At this point there are more than a few industry professionals that offer consulting services for legionella related services, from water treatment for legionella to legionella remediation services, and who can also help you to implement strategies that are in-line with Standard 188. At Clarity Water Technologies, we take a common sense approach while keeping all of the important elements of ANSI/ASHRAE Standard 188-2015 into consideration. Our water treatment customers are consistently counseled to implement "best practices" with regard to Legionellosis Risk Management. Our method is to establish adherence to Standard 188 by guiding in-house staff on straightforward implementation practices utilizing a reasonable timetable and budget. The fact is that some buildings have more challenges/obstacles than others, so there really should not be a one-size-fits-all solution for implementing the standard.
If you would like to learn more about how we can help your organization decipher ANSI/ASHRAE Standard 188-2015 and implement its core philosophies throughout your facilities, please follow the link below to our brief questionnaire.
ABOUT CLARITY WATER TECHNOLOGIES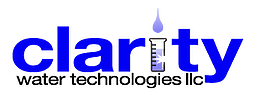 Clarity Water Technologies is known throughout the east coast as an innovative industrial/commercial water treatment company. To put it simply: We make commercial HVAC and industrial process machinery last longer and run more efficiently, with less fuel and less downtime, by chemically treating the water that runs through it. Typical systems that we treat include steam boilers, chillers and cooling towers; however, we also offer advanced wastewater, glycol services, odor control and fuel treatment services. We are one of Northeast's most trusted Legionella remediation companies and are widely accepted as one of the best consulting firms to establish implementation best practices for ASHRAE Standard 188 - Legionellosis: Risk Management for Building Water Systems.
As water treatment experts, we know that chemical treatment is only part of what makes a mechanical system operate at peak performance. The other part of the equation is proper physical cleaning and maintenance. Today, Clarity offers one of the most reliable and effective HVAC cleaning services available throughout NY, NJ, CT, DE and PA. Clarity is a NADCA Certified HVAC Cleaning Service Company. Over and above physical equipment cleaning services, our team also offers iron removal, on-line cleanings, chlorine dioxide disinfection, Legionella remediation and the installation of the EcoSAFE Solid Feed System—one of the most advanced water treatment systems for Cooling Towers in the world! Call us today for a free estimate on your next project or click the link above for more information.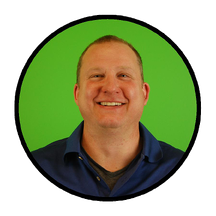 Greg Frazier is an expert in Industrial Water Treatment and is currently the Managing Partner of Clarity Water Technologies, one of the best Water Treatment and HVAC Cleaning Companies in the Atlantic Northeast. Mr. Frazier has over 18 years of Industrial Water Treatment experience and holds a degree in Chemical Engineering from the University of Tennessee. Clarity Water Technologies specializes in extended water treatment services. For instance, Clarity's service goes beyond just Cooling Tower Water Treatment - it also includes Cooling Tower Maintenance and HVAC Cleaning Services.