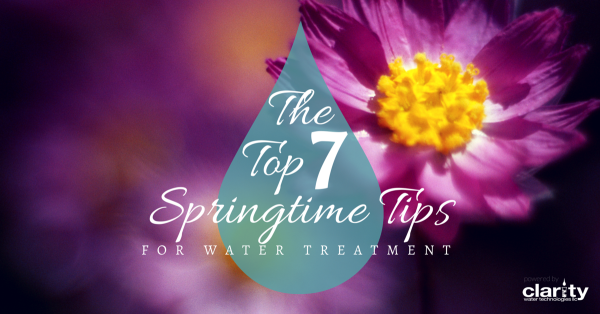 Hey folks! Spring is here! (Finally…)
And if you are a building owner or operator that means that you have a laundry list of things to do! Spring cleaning, repairing pot holes, re-tar the roof … we all know the drill.
Sorry to add to your list, but we want to remind you about your building's water systems! Unfortunately, water treatment is often neglected and sometimes is a complete afterthought in some facilities; however, most seasoned building engineers know that proper water treatment can save them from hours of headaches and unnecessary energy and maintenance costs. In fact, implementing a good water treatment program is one small expense that could have a huge impact on operational savings.
To help identify some low hanging fruit at your facility, here are the top 7 things that every building owner or operator should be thinking about this spring when it comes to their water systems and water treatment! Don't forget to add these items to your punch list:
Make sure you fully inspect and properly lay up any equipment that is going idle for the warmer months. That usually means boilers! Making sure your boilers are protected while they are off line could add many years to their usable life. (Read our blog to learn how to lay up a boiler.)

Clean and disinfect what is coming online! For many facility operators, this mostly and especially means your cooling towers! Cooling tower maintenance should be a priority every spring. Starting the cooling season with a clean cooling tower could mean the difference between a great summer and a horrible (and sweaty) one. It is also the number one way to ensure that your "down line" HVAC equipment stays well maintained, free from headaches and running at peak performance. This means less angry phone calls throughout the summer if you provide free cooling to your tenants' package units. And remember, cleaning and disinfection is step one – you must follow it up with a proper cooling tower water treatment program.

Test your water systems. Some water systems are prone to fouling which can cause corrosion or blockages. Some may have small leaks that cause them lose water throughout the winter; therefore losing their proper chemical protection levels. Make sure that your water treatment service provider is testing your water systems before you bring any major equipment online.

Make sure your water treatment chemistry is ready to go! Running a cooling tower, chiller, or closed loop system without the proper water treatment is a surefire way to ruin your expensive equipment quickly. In the case of a cooling tower, you run the risk of spreading extremely dangerous bacteria like legionella. Legionella is the bacterium that causes Legionnaires Disease. Make sure your chemistry is on-line and feeding properly.
Inspect your pre-treatment equipment! Make sure your sand filters and commercial water softeners are functioning properly. A fouled sand filter can gum up your entire cooling system making everything have to work harder!

Implement a circulation schedule for your idle water systems! Remember, proper water chemistry needs circulation to be most effective. Running the pumps on your closed loop systems that are down for the season could make a world of difference when it comes to your overall corrosion rates.

Check your vents, ducts and coils and make sure they are clean! You need clean coils to produce efficient cooling; and dirty vents and ducts can cause sickness as well as unrelenting complaints from your tenants and leaseholders. Be proactive! Have your HVAC Cleaning Team clean them out before the cooling season starts!

Need a good HVAC Cleaning Company? Consider using one that is NADCA Certified.
That wraps up our top 7 tips! We hope you have a great spring season! Don't forget to subscribe to our blog for more great information about water treatment!
Need more great tips for taking care of your facility this spring? Check out our free checklist below available for immediate download: The Ultimate Springtime Facilities Management Checklist!
Thanks for reading!
ABOUT CLARITY WATER TECHNOLOGIES
Clarity Water Technologies is a full service water treatment company offering advanced solutions for maintaining HVAC, wastewater and industrial process systems at reasonable prices. From treating massive cooling towers to cleaning delicate heat exchangers and cooling coils, Clarity's specialized water treatment and mechanical cleaning teams have you covered. Clarity's water treatment experts are considered to be some of the best and brightest in their field; many with decades of water treatment practice, and with experience working for some of the most renowned water treatment companies in the world including Nalco, GE Bets, Ashland and ChemTreat. Clarity is considered to be one of the best water treatment companies in New York and throughout the Northeast; however, they have consistently helped facility owners and operators tackle difficult water treatment related challenges throughout other parts of the United States. They are known for going the extra mile for their customers and for building their professional relationships on trust and measurable results.
The Clarity Water Technologies motto is: "The best relationships start with great chemistry!"
Need some help with your water treatment or HVAC cleanings? Give Clarity a call.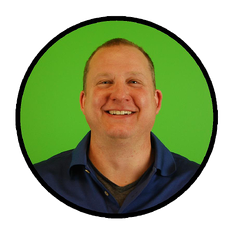 Greg Frazier is an expert in Industrial Water Treatment and is currently the Managing Partner of Clarity Water Technologies, one of the best Water Treatment and HVAC Cleaning Companies in the Atlantic Northeast. Mr. Frazier has over 18 years of Industrial Water Treatment experience and holds a degree in Chemical Engineering from the University of Tennessee. Clarity Water Technologies specializes in extended water treatment services. For instance, Clarity's service goes beyond just Cooling Tower Water Treatment - it also includes Cooling Tower Maintenance and HVAC Cleaning Services.