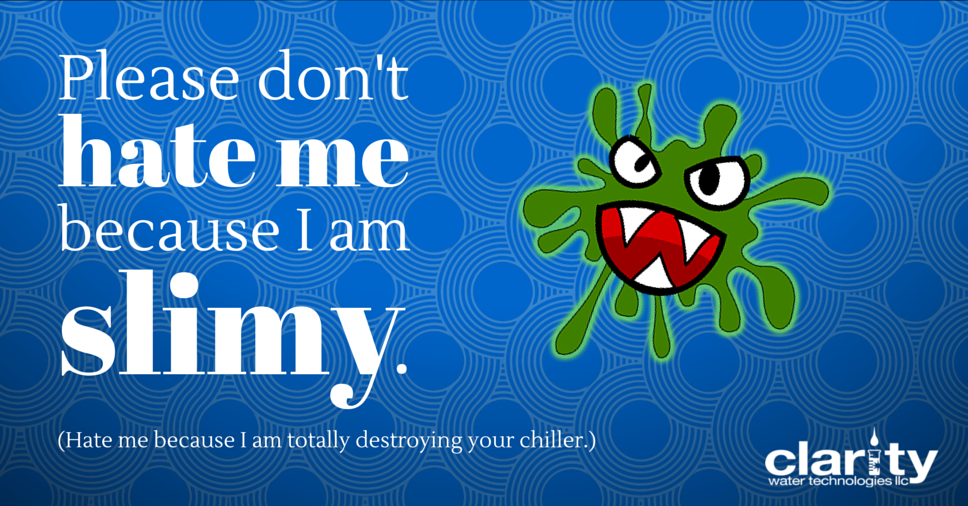 It's true, learning about basic water treatment principles doesn't have to be a big snoozefest. Let's take the topic of biofilm for instance:
Ever wish you knew everything there was to know about biofilm in a cooling tower? Well now you can get one step closer to that lofty goal!
Introducing Clarity Water Technologies' new explainer video entitled - Clarity Tech Tip: What Biofilm is Doing to Your Cooling Tower!
Yes, in just under four minutes flat you can learn:
1. What is Biofilm?
2. How does Biofilm form?
3. Why is Biofilm really bad for your cooling tower; and ultimately, for your facility?
Sounds super exciting, right?! Well I can assure you; it is!
In our video you will be introduced to our lovable new character Bioslime Guy: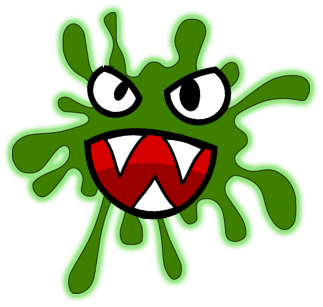 He is a little devil of a fellow.
*Please note: Actual bioslime does not have eyeballs or a mouth, let alone fangs...
In all seriousness, here at Clarity Water Technologies we are committed to providing you with unpretentious answers to your real world questions regarding commercial and industrial water treatment... if we can have a little fun while doing it, all the better! Our goal is to get basic water treatment knowledge into the heads of the people that need it so they can make better decisions about how to spend the operating dollars at their facilities.
We hope you have as much fun watching our little video as we had making it!
Thanks for reading and please let us know what you think! Without further ado: