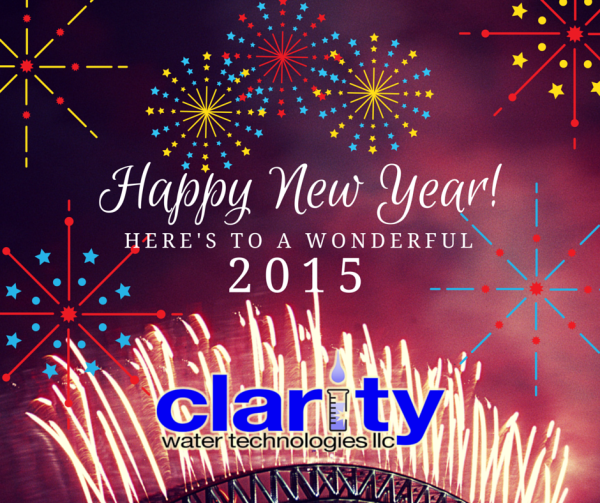 No matter what your plans may be for New Year's Eve, we at Clarity Water Technologies, wish you all the very best. Be safe, be merry and have a wonderful night!
As a provider of advance water treatment services to commercial, industrial and manufacturing clients throughout the Northeast, we wish for you a great year of smart water treatment service at your facilities. Sorry if that sounds a bit silly or cliché, but hey – we are water treatment professionals after all; and we know that getting stuck with a bad water treatment contract can cost you a ton of money and headaches! So for 2015, we wish you nothing but great solutions and great service!
As we look back on 2014, we would like to thank the many customers and partners that we have done business with. We value your patronage and we will continue to do our best to ensure your success. We hope that this past year was a great one for you and that your 2015 is even better.
May the wind be always at your back! Happy New Year to all from all of us at Clarity! See you next year!
No matter where you are in the world, please check out our top tips for choosing the best water treatment service provider!