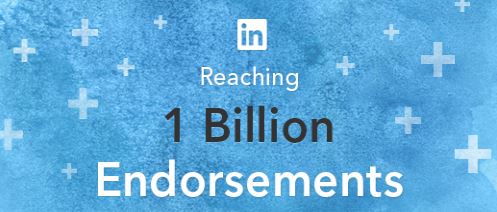 LinkedIn introduced one-click endorsements on its professional network this past September. Since that time, over 58 million professionals have been recognized by their peers for being proficient in a particular skill or area of expertise.
We thought it was pretty great that the billionth professional endorsement on LinkedIn was for Water Treatment! We tweeted LinkedIn's Infographic on our official Clarity Water Twitter page earlier today. Click the link below to check it out:
The Billionth Professional Endorsement on LinkedIn was for #WaterTreatment!Nice!linkd.in/10NyDX5

— Clarity Water Tech (@ClarityWater) April 8, 2013
Here is a list of some the Related Skills that come up for Water Treatment on LinkedIn: Reverse Osmosis, Industrial Water Treatment, Water Softening, Waste Water Treatment Plants, Wastewater Treatment Design, Wastewater Treatment, Industrial Wastewater, Chlorine Dioxide, Biological Nutrient Removal, Effluent Treatment, Boilers, Cooling Tower Treatment, Recycled Water, Flocculation, Closed Loop, Corrosion Inhibitors, Water & Wastewater Design, Nanofiltration, Biocides, Water Reclamation, Activated Carbon, Microfiltration, Legionella Remediation, and Chemical Sales.
How do you pick the best water treatment company on LinkedIn? Just look at their employees' skills. Do they have the skills that you are looking for in a water treatment company? Are their water treatment professionals the right fit for your facility? Do they have what it takes to properly address your water treatment needs?
If you would like to learn more about Water Treatment, please follow us on Twitter! You can find our tweets here: @ClarityWater